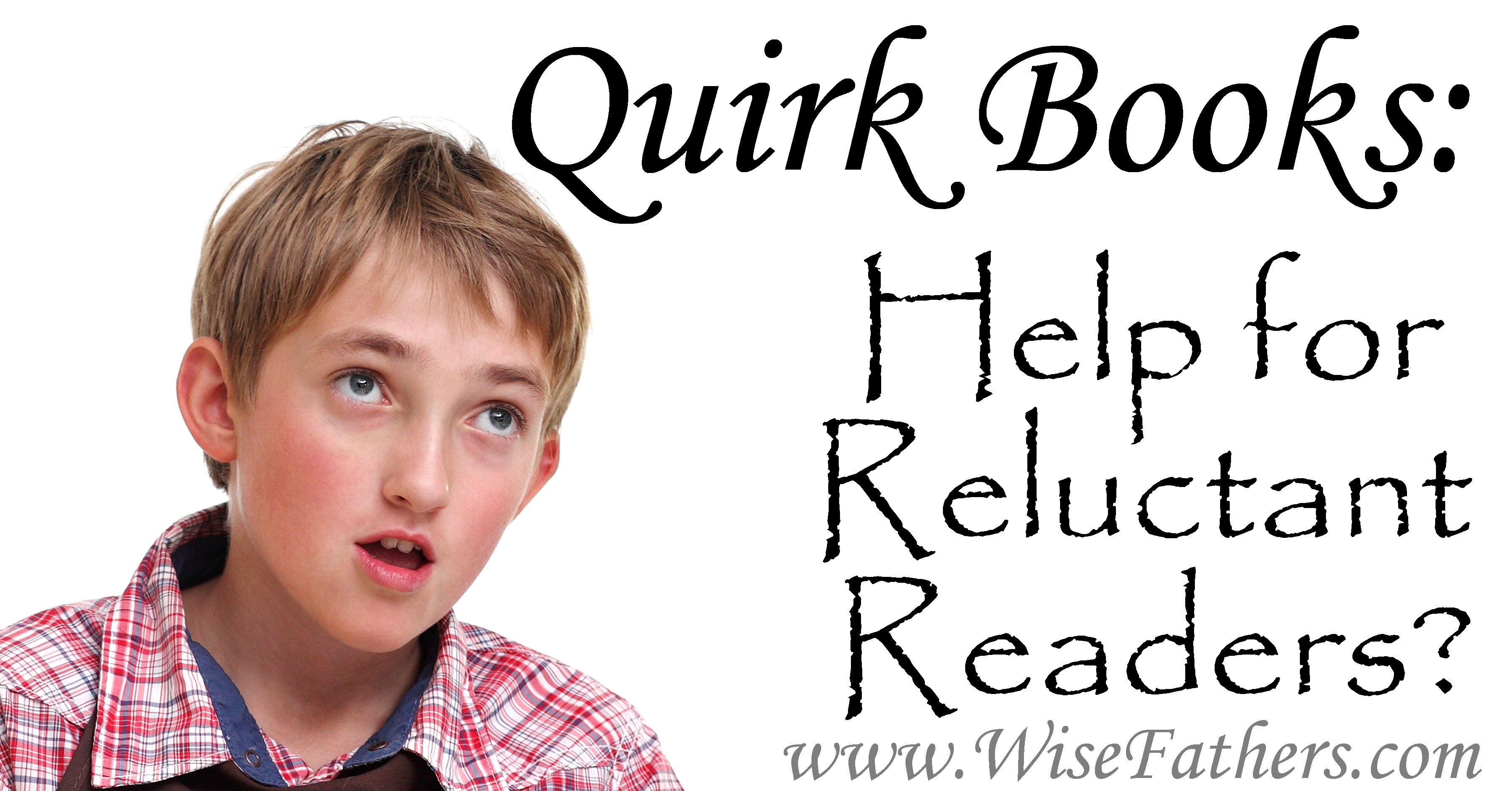 Quirk Books: Help for Reluctant Readers?
I had a post partway written that I was trying to finish for tomorrow. Then I decided to check other books by the publisher of a book I just finished, Night of the Living Trekkies. I wanted to buy every single one I saw in their "fiction" section, and that just doesn't happen to me. I love books so I often find a few that are interesting, just not that many. But mash-ups of Star Wars and Shakespeare? Not just one, but a series! The prequel and sequel to Pride, Prejudice and Zombies? Count me in. To be honest, I expected nothing good when I decided to watch the movie Pride, Prejudice and Zombies, but our ten-year-old son I had fun watching it.
How can you not love the publisher of Sci-Fi Baby Names? I was about to blow past Quirk Book Entertains Your Kids: 20 Crafts, Recipes, Activities, and More!, assuming it was yet another tome of mom-centric arts and crafts, when I realized the cover featured "mattress rafting" on the steps and turning a gardening hand tool into…something else. Even with parenting, these are not your average books.
I don't know how it goes in your family, but one of our sons hates reading fiction because of the way it's taught in school. (Admittedly, he was never exactly a natural for fiction, but he was OK with it before annotation.) They have to annotate (make notes) on everything and turn it into various reports. The teachers do their best to make it interesting, but the cold, hard reality is that they have strict guidelines on what they have to do and lots of students to teach, so…. The kid hates reading fiction. I remember some of my middle school and high school reading assignments and I get it, but I don't  have to like it. And that's where Quirk Books comes in.
Quirk Books has books that are fun. Take a virtual look around. Spend some more time browsing and choosing new books. They clearly have great content in the horror and sci-fi genres but that's not all they have. They have cookbooks, parenting books, politics (Taft 2012 about a time-traveling former President, I kid you not), pets (100 Cats Who Changed Civilization), cooking (Recipes Every College Student Should Know, which our high schooler may get soon)…. They publish twenty-five new books every year.
In reading through their website, I found out that the founder is one of the authors of the Worst Case Scenario handbook series. Those were the first non-fiction books our reluctant reader ever voluntarily read!
Clearly, I haven't read every title they publish, but I am so excited because I think these are books that could get other reluctant readers excited about reading and I love books! They are books that would be fun to read as a family. They are a way to share your own favorites with your kids, like the picture book The X-Files: Earth Children Are Weird. When our kids are in high school and facing Shakespeare, reading on of the books in the Star Wars/Shakespeare mash-up series might be just the ticket to get them (or maybe me) into the Shakespearean spirit. They even have a handy guide that lets you browse by grade level.
I could ramble on and on about individual books and series' from this publisher for another thousand words. Instead, I've added a section to the Wise Father's Store for Quirk Books because, well, it's my site and I like them. I hope you and your kids do too!