The Organized Wedding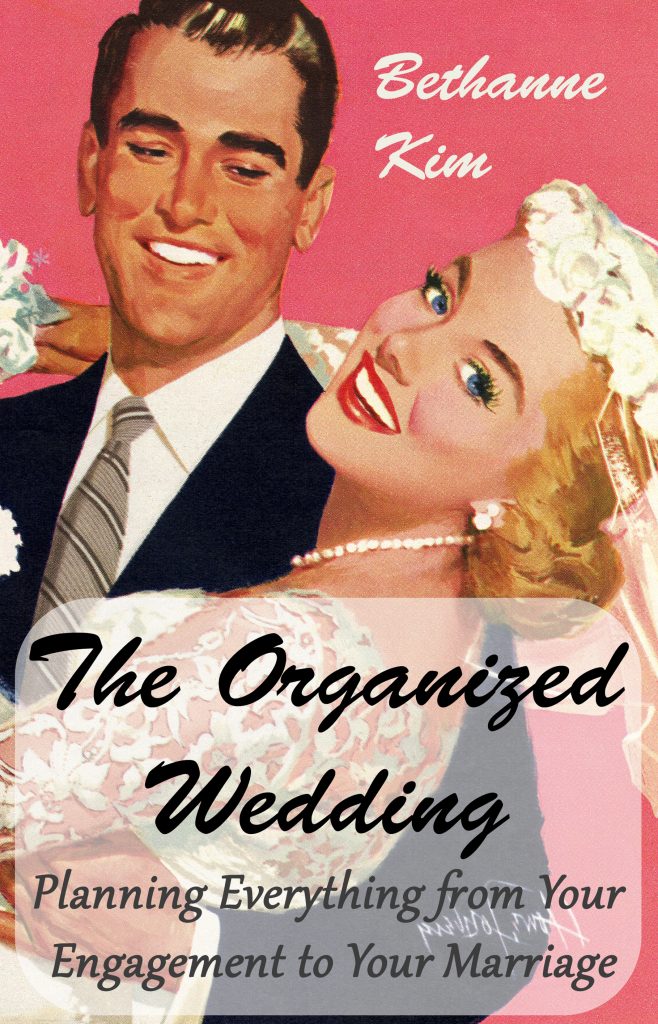 This is the one that started it. My very first book I published back in 1997. The Organized Wedding was originally sold in a three ring binder so pages from a DayRunner or similar organizing system could be added easily. How quickly things change! Now, it's available as a print on demand paperback or an ebook.
Given how crowded the market for wedding organizes is, what makes this book different? First and foremost, it covers the wedding ceremony, which few books do. Secondly, it continues past the wedding reception to cover things like changing your insurance beneficiaries and moving in together. 
Amazon Review: This is the most comprehensive wedding planner I have ever seen. Since most of us get married only once and have very little experience planning weddings, having a planner that will leave you with no unexpected surprises on your big day is invaluable! If you follow the tips in this book, complete all the checklists, and do everything according to the timeline, your wedding will be perfect. It has multitude of things that a first time bride would never even think of, as well as specifics if it is not your first wedding, or for blended families. Whether you are planning an elaborate traditional church wedding or a small ceremony at the beach, you need this book.
I received this book as an engagement gift and carried it with me everywhere. It has everything you need in one spot. You can simultaneously plan for the wedding, reception, honeymoon, and everything that needs to be done after the wedding from name changes to combining finances, to creating joint medical records. What more can you ask for in a wedding planner?
Practical, direct, and comprehensive, this planner truly has everything. – Carlene Strathmann