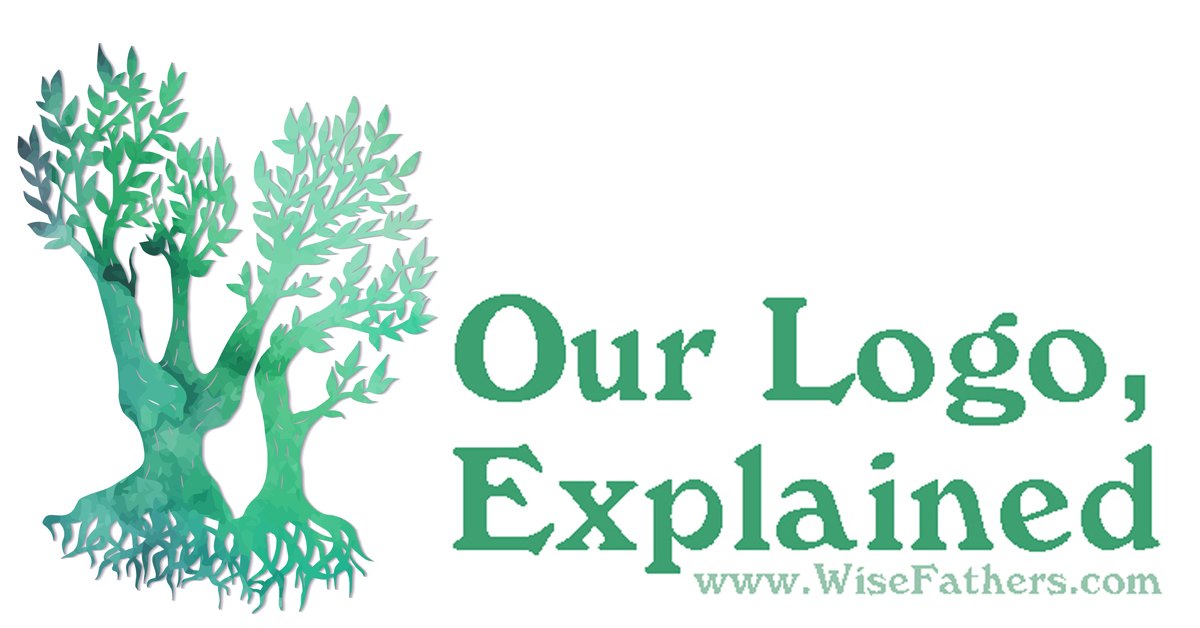 The Wise Fathers Logo, Explained
Wise Fathers was a site I created with my husband for fathers and father figures. Our main logo illustrated our view of parenting: Like Shel Silverstein's Giving Tree, parents are here to nurture and protect our children as they grow, and to support them when they are grown.
As we looked through parenting magazines and websites, we realized two things: (1) they focus on moms so exclusively they actually have articles on make-up and (2) they seem to think parents don't need advice after the kids are 7-10 years old. First of all, just because a parent is a woman doesn't mean she wants make-up tips or fashion advice from a "parenting" magazine or site. Second of all, of course we need advice for older kids!
Parents not only provide literal and metaphorical shelter for their kids, they provide their roots. And if we do our job right, we provide them with wings to fly away and do great things. Wise Fathers is a content site that strives to provide different points of view from a variety of fathers, and a few moms. We aren't looking for arts and crafts projects or fluff. This isn't about what any of us do with our kids day-to-day, unless it's somehow instructive like a dad who cooks with his kids every day or a fitness fanatic who has gotten his kids off the couch, away from the video games, and into daily exercise.
Some articles will stray into more philosophical territory, but that's because parenting can be philosophical at times. In particular, we want to talk about raising kids to have the same morals and faith you have. But no matter the topic, the aim is always to provide real help for real problems faced by real families.