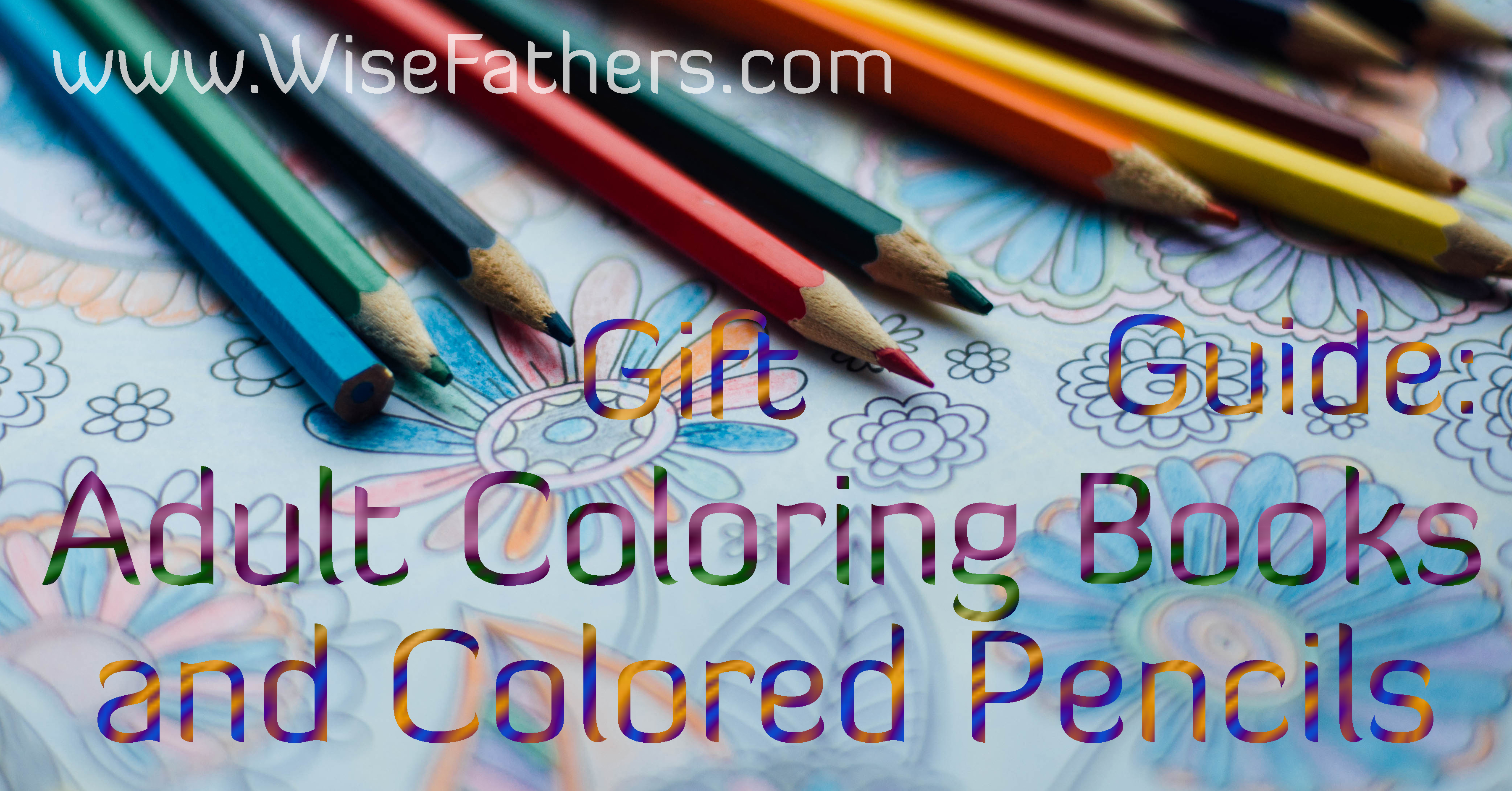 Gift Guide: Adult Coloring Books and Colored Pencils
From baby's first scribbles to DaVinci's sculptures, there is a huge continuum in what is art. Most of us don't progress very far on that continuum, but the new generation of adult coloring books and colored pencils let us feel like we have. The thing I love about it is that no matter what your interest, there is a coloring book to match.
There is a huge variety in quality, color range, and price for colored pencils. This article has a great graphic that illustrates how different brands color. In grade school, kids need colored pencils. These are usually less than $2 in the "Back to School" aisle. I recently bought a set from one of these companies, thinking they might add a few new shades to what I already have. The color was so light it was hard to see that I had done anything at all, so I returned them. Now I understand why my son kept trying to steal my pencils when he started using adult coloring books as a stress reducer! (That's his description, not mine.) Don't get me wrong – those pencils are great for kids' school projects, but an aspiring artist or adult will be happier with some more expensive pencils. Good pencils make a great present.
All linked items from this post, and more, can be found in one place at the Wise Fathers Store.
Quality Pencils
When I grew up and left my parent's house, I took a box of colored pencils with me. At some point, I was using them and realized that one particular pencil had annoyed me for thirty years. At that point, I decided I was an adult and buy some brand-new high-quality pencils. My favorites were the Prismacolor ones, so that is what I bought. Or, more accurately, that is what The Wise Dad gave me for Christmas: a set of 120 Prismacolor Pencils. I love those pencils. After nearly a decade, they still make me happy.
There are a few major different kinds of pencils including hard, soft, and watercolor. Yes, watercolor, and you really do add water to create a different effect. There are also some cool multi-color pencils.
Hard – These are generally good for fine lines and detailed areas. They can make a harsher color and don't blend as well.
Soft – These have softer lead and the resulting lines are wider and softer, generally a bit more blended than you can get with hard lead. My much-loved Prismacolors are soft lead, although they do make hard lead pencils as well.
Watercolor – These pencils can be used as regular pencils or, after you finish, you can brush water over the color to blend it in a way no other pencils can blend. If there are multiple colors, they mix together. If it's just one color, the pencil lines will disappear. It's easy to blend colors by accident or soak the paper with water, so be careful with the brush. You really don't want the gray from a person's hair to blend into their skin, unless you happen to be drawing zombies.
Specialty – Metallic, multi-color, neon, extra-thick, and even more sets make fun additions to a colored pencil collection. Most of these specialty sets are small with no more than a dozen colors, but they do open new creative doors. I particularly enjoy having gold, bronze, and silver pencils.
Where to Buy Pencils
Our Wise Fathers Store has a curated selection of pencils, coloring books, and accessories. If you want to buy something in person, art stores have a wide variety of sets and individual pencils, but they aren't the only option. Michael's Craft Store also sells good quality pencils. We found extra-thick and multi-color ones there. You can also find good deals on eBay.
When you buy a set, it comes in box. The good sets come in plastic, metal, or even wooden boxes. When you buy individual pencils or pencils in cardboard boxes, it's a good idea to buy a pencil case, but not the kind you get your kids for elementary school. They come in a variety of sizes and styles.
What to Color
There are tons of great free pages you can download and print, and there are tons of fun books. No matter what your interest, there is a coloring book for it. Some have such tiny detail that it feels like you need a highly sharpened pencil and a magnifying glass to finish the whole thing. Others are simple enough to finish them with a crayon. There are even some with swear words.
It can be fun to do coloring with the kids. Since there are so many options out there, everyone can choose something that speaks to them, at their skill level. It's also easy to carry when you go out, or on vacation.