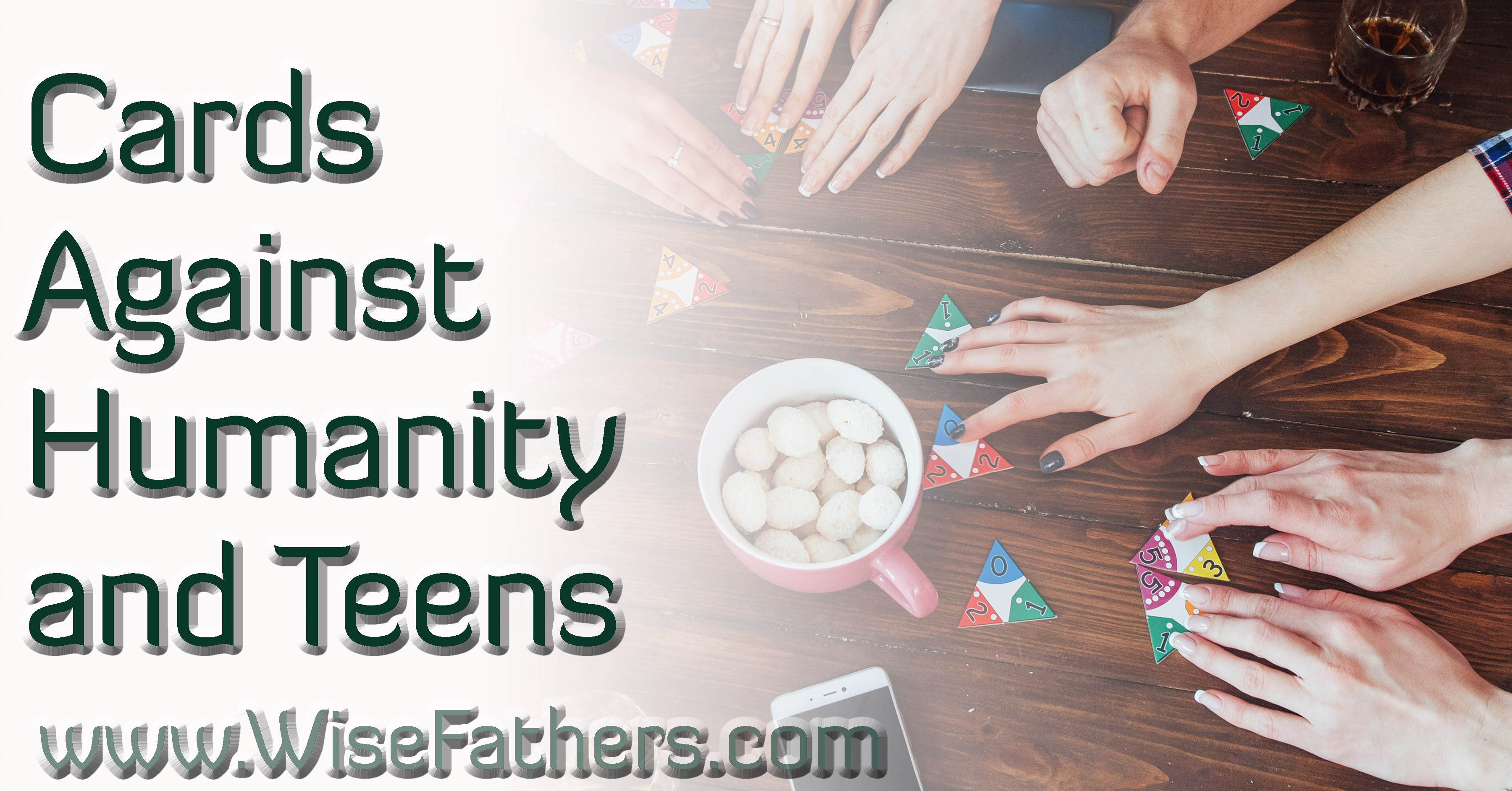 Cards Against Humanity and Teens
I don't know if you've seen or heard about this card game but "Cards Against Humanity" is billed (on the box) as "a party game for horrible people." Our teen wants this game and he's not alone in that. There is no chance – zero – of us giving it to him as shipped but it does look like a fun game and, well, it's not electronic and I want to encourage non-electronic fun and games. Short version: it's kind of a twisted, card-game version of Mad Libs. One person plays a black card (a sentence with blanks to fill in or a question). Everyone else plays a white card they think will give the funniest answer. The black-card player decides which white-card player has the funniest answer and they get a point. The one with the most points at the end of the game wins.
So, what's a parent to do? Edit. Redact. Remove a few cards. However you put it, I took out all the drug-related and sex-related cards (black or white). I'll be honest, it felt like a ton but when I looked at how many I removed because they were explicit compared to how many really weren't bad, it wasn't all that large a percentage.
I did the same with an expansion set so he received a full box of cards to play with his friends. With luck, they won't realize what was removed. (Naturally, once he received it, he lost interest.) There were still a ton of non-objectionable cards left after I combined them. I may give him the box with the removed cards when he's in college. Perhaps as a college graduation present.
I'm not listing the more inappropriate cards here because this is a family-friendly site, but if you follow this link you can read some of them and download a .pdf to make your own set. I plan to make my own set for my son that includes nicknames for him and his friends, clubs they are in, names for local high schools, and that sort of thing.
Black cards I left include:
Why am I sticky?
Lifetime(r) presents "_____ the Story of _____"
I get by with a little help from __________.
White cards (and there are MANY more white cards) include :
BATMAN!!!
Lockjaw
The Care Bear Stare
A middle-aged man on roller skates
A time-travel paradox
 Pretending to care
Switching to Geico(r)
An icepick lobotomy
Becoming a blueberry
This will never be a G-rated game but at least this way it isn't NC17.