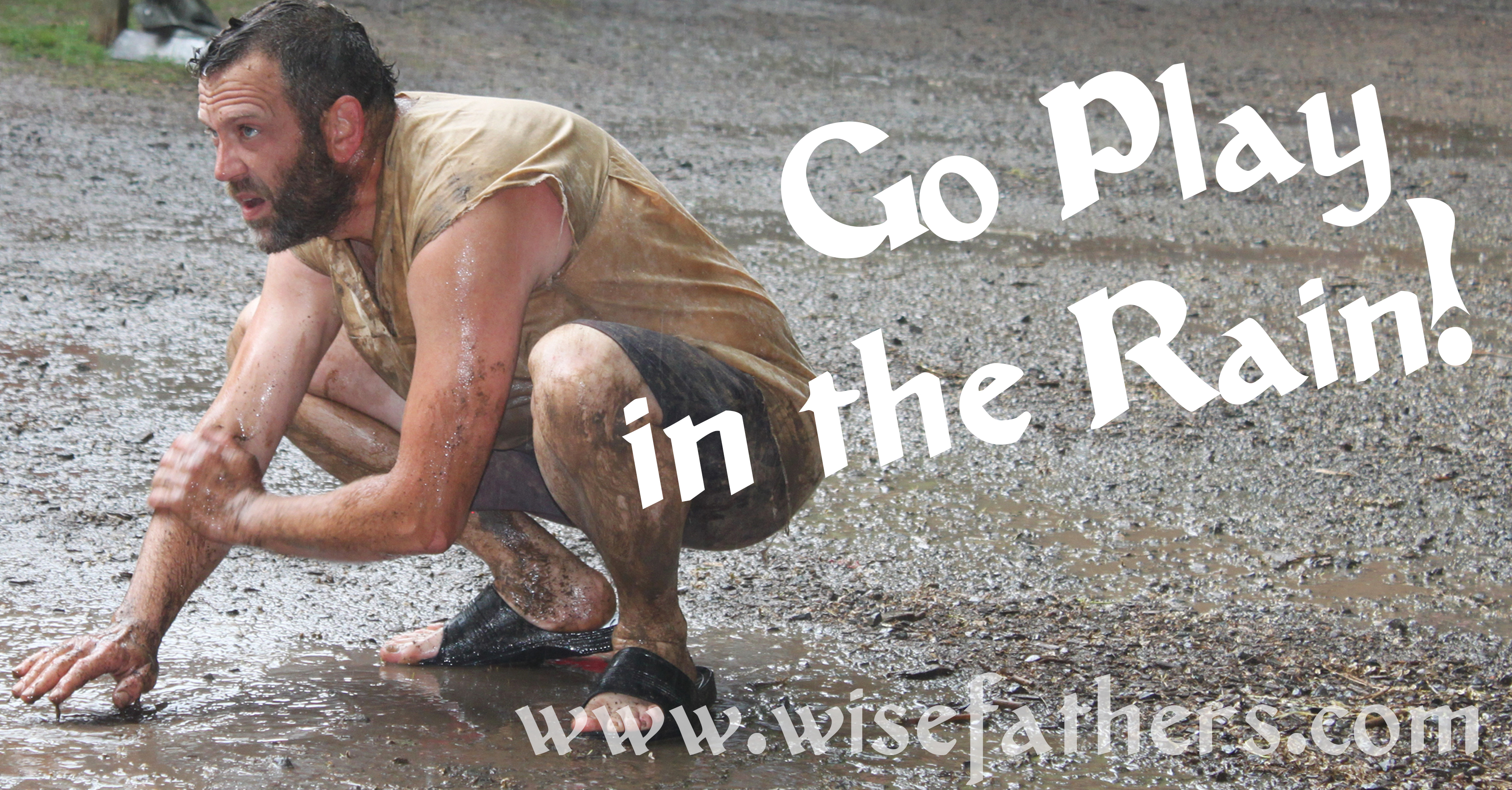 GO PLAY IN THE RAIN!
Seriously. The next time it rains, just go play in the rain with your kid. Heck, take a walk and enjoy it by yourself! You won't melt, although your mascara might run and glasses get water spots.
Do you remember what it was like as a little kid? Little kids run in the rain. They slide in the mud and squish it up in their toes. They jump in puddles. The bigger the better! Puddles are good for splashing in too! Go dance in the rain! Kick up your heels in a puddle!
We had some heavy rain today. I stood on the stoop watching and my son came out with me. I asked if he wanted to play in the rain and told him I'd go if he would. He ran inside for a shirt. I went inside to leave my glasses and watch.
First we stood in the heavy rain. Then we put our arms out and twirled, like Julie Andrews at the beginning of The South of Music. We walked through the yard and my son walked down the driveway in the stream of water flowing down it. When we got to the big puddle, I had him stand beside me and hold my hand and we jumped in the biggest, deepest part of it. Several times. (Admittedly, not very deep, but that's not really the point of a puddle.) Then stomped, splashed, and kicked the water before heading up the hill.
Finally, we went around back and looked inside at everyone else. They were amused, and we had a blast.
So, when was the last time you went out to play in the rain? I bet it was years ago!
GO PLAY!
Like Lego, chocolate chip cookie dough, and the smell of PlayDoh(tm), it's still fun even as an adult! You just need to let yourself have fun.
Added bonus: Now that we're grown-ups, we can plan ahead and leave a big, dry towel or fluffy robe near the door so we can get dry asap. Or maybe toss them into the dryer so they are warm when we come inside. Heavenly!
Next time it rains hard, kick off your shoes and go jump in a puddle! Play in the rain and make some memories!