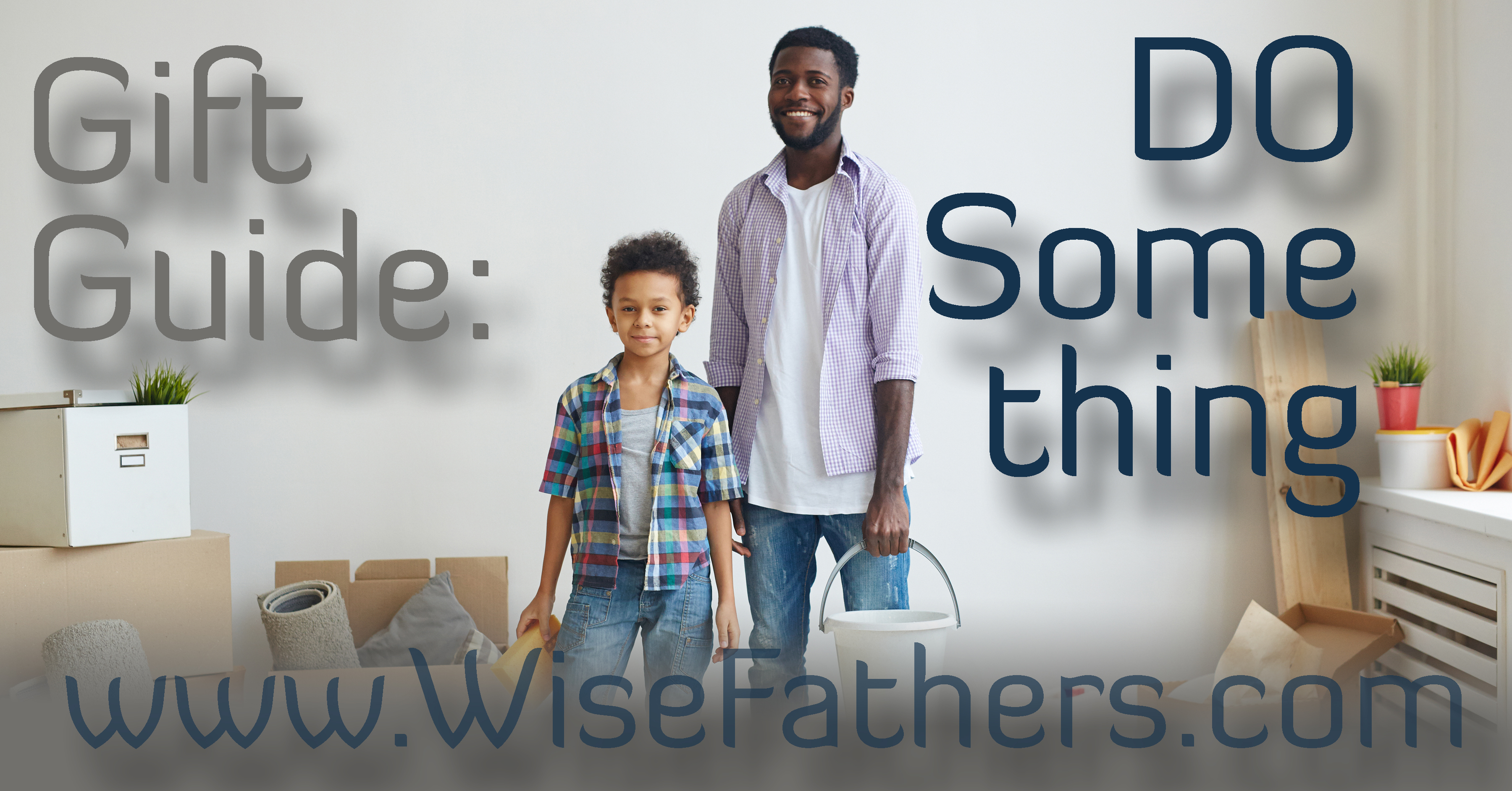 Gift Guide: DO Something
You aren't likely to go wrong with the classics like flowers and breakfast in bed, and if she doesn't like those you almost certainly already know. But there is something I suspect would make most women happy that most never put on a gift list: finish something on their honey-do list.
If she has been waiting 18 years for you to clean up the pile of junk behind the patio and you can show her a picture-perfect patio with NO junk pile on Mother's Day or her birthday, how do you think that will make her feel? Are there things all over the house waiting to be attached to the walls (curtain rods, new toilet paper roll holder, pictures, there are tons of things)? Is your dresser overstuffed with ratty t-shirts and holey socks she's given up asking you to sort and toss?
One year, when the kids were little, I got our flat-screen TV wall-mounted as a gift. I can't recall everything The Wise Dad has ever given me, but that wall-mounted TV has made me happy every day for years. That's extra-huge considering having it on a table with kids running around, potentially knocking it over and destroying it, stressed me out on a daily basis before that.
Think about what she complains about wanting someone to do. Think about what she used to complain about wanting done (that still isn't done) but has given up on. You might even ask her friends or her mom what bugs the bejeebers out of her. Then take care of it, possibly with help from the kids.
It's probably going to be a cheap gift, and odds are good it won't take long, but isn't it worth it to make her happy? As an added bonus, it just might make your house look better and be something you would enjoy too – once it's done.